RIPNDIP out to SEXPO
Posted August 24 2009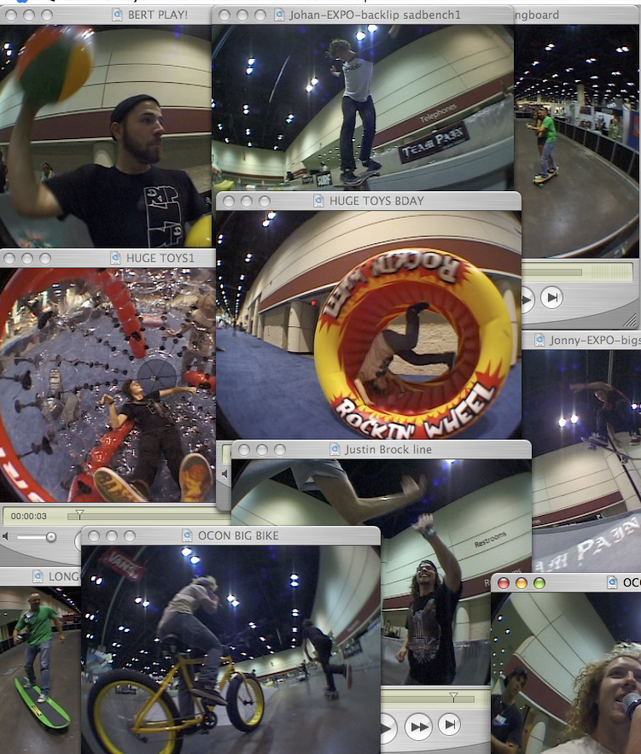 (click here to watch this bull shit)
Wow, what a week. For those of you who don't know, it was just Mr. Ryan O'Connor's birthweek. "What's that? Did you mean birthday?" No I didn't mean birthday, motherfucker, I said birthweek; A tradition I'm sure will be sticking around for years to come.
In between all the partying all the time, the surf expo decided to come to town once again. What's that mean to you? It means RIPNDIP was out to help Team Pain build all the buttery obstacles for all the thankless skate dirts to skate, while all the surf and wakeboard bro-brahs lurked on some surf betties and got beer from the Volcom booth.. Oh yeah, and it also means now you get a new montage to enjoy.
Besides the usual RIPNDIP team you get a couple extra special guests. Jo's boy Justin Brock happened to be in town, so he hooked up a clip, and Brandon Westgate happened to ollie himself down to Florida, and since Westage is pro for Zoo York, and O'Con is flow, they're basically cousins.. So you know we got Westgate up in there too. So sit back, enjoy the 'tage, and pray to your god you don't miss O'Con's birthweek next year. Oh and ask me if I give a shit that you heard this song somewhere else.
-oh yeah, O'Con and I stopped by Tim's ramp the other day..