RIPnDIP Christens New Tampa Park
Posted April 08 2009
Seeing that RIPnDIP has become such an overnight success, we have people knocking on our door all day long. In this case, Mayor Iorio of Tampa gave us a call and said she needed some talent to come cut the ribbon at her new skatepark, put on a demo for the locals, and pretty much just kill it so hard that no one else should ever bother to skate the park because there just isn't anything left.. So out of the kindness of our hearts (and fifty bucks) we made our way to New Tampa (the avalon park of regular Tampa) and gave these lucky kids a
show they won't soon forget..

Mayor Iorio of Tampa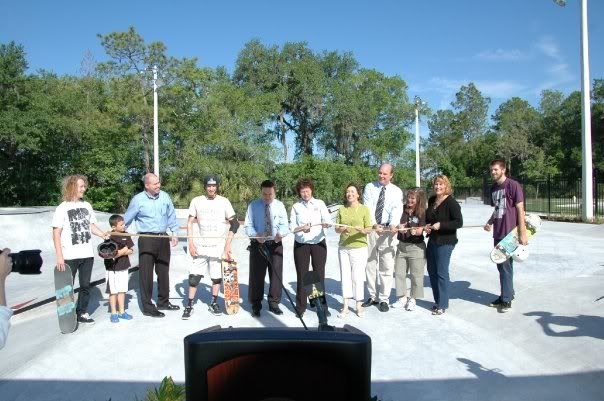 RIPNDIP was there.

Right on Scott!

RIPnDIP New Tampa Park from Daniel Wheatley on Vimeo.